I am proud to seek the Democratic nomination for the Oklahoma State Senate Seat in District 45. I believe my years of public safety and military experience, along with common sense and working class values will assist me in directing a much needed effort to rebuild our state. My main focus will be addressing ongoing revenue failures and finding solutions that don't increase taxes on those who can least afford it. Once we address the budget, I will focus on public education and public safety.
Under the politicians in power, Oklahoma has faced billions of dollars in revenue shortages, negatively impacting our schools, teachers, public safety professionals, and infrastructure. This can't continue. As a lifelong Oklahoman, I can no longer sit idly by while our state slides further and further into disrepair and bankruptcy.
We will need the help of as many people as possible to knock on doors, register voters and raise money so we can win this seat. Look for upcoming events, announcements, and fundraisers as I learn how to navigate this exciting process.


News
Sunday, June 25, 2017 6:47 AM
Domestic violence is something I take personally. I have an interest in this issue because, as a child, I witnessed and experienced domestic violence firsthand. As I stated to the reporter who broke this story, I have no sympathy for any man who commits acts of violence against women or children. In my view, men who abuse women and children are cowards. They are one of the lowest kinds of criminals in that they prey on people they know, people who love and trust them and they use that relationship as a weapon to demean, control, and victimize.

Oklahoma has one of the highest rates of domestic violence in the country. We, tragically, have the third highest incidence of women being murdered by domestic partners in the United States. This should not be acceptable to anyone, especially someone running for office.

If elected, I will fight for the rights of every Oklahoman, especially vulnerable women and children. I will work to strengthen the laws against domestic violence and increase penalties for abusers and protections for victims.

There are options available for those suffering from domestic violence. The Oklahoma City Police Department recently opened the Palomar Center which offers multiple resources for people trapped in a violent relationship. The YWCA also offers resources and shelter for women.

If you, or someone you love, is trapped in a relationship with an abuser, please reach out and utilize these outstanding organizations.
---
Wednesday, June 14, 2017 10:27 PM
Retired Fire Fighters Association Endorses Steven Vincent for Senate
June 14, 2017 - The president of the Retired FireFighters Association today announced that his organization has voted to endorse Democratic District 45 Senate Candidate, Steven Vincent. Mr. Fina stated that after listening to Mr. Vincent's platforms and taking questions from the group during their June monthly meeting, they voted overwhelmingly to support his candidacy.

Vincent said, "I am honored and proud to have the support of these retired firefighters and their widows. They have served our state honorably and upheld their duty to the citizens of Oklahoma. They are heroes in my book and, if elected, I will do everything in my power to represent them in the Senate."

The primary election is August 8, 2017. Vincent has one Democratic opponent. There are seven Republicans running for the seat that was left vacant when their party's incumbent, Kyle Loveless, resigned because of ethics violations related to unreported campaign contributions.
---
Sunday, June 11, 2017 8:25 AM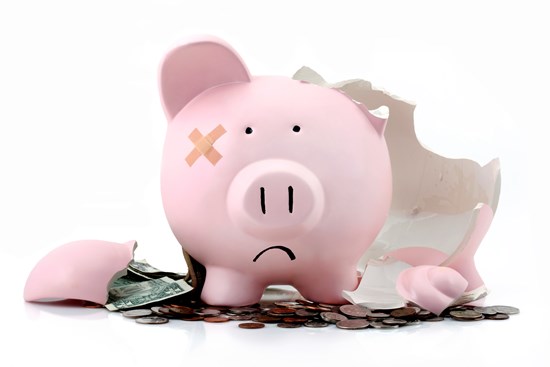 The State Legislature's last minute tax on working class smokers backfires. Will cost the state millions to defend and if the tobacco companies prevail, throw the state budget right back into failure...again.
We have to stop these financial games that are costing our state dearly.

We have to change the people we elect because the people who have been in power for the last ten years have bankrupted Oklahoma.

Please donate to or campaign if you want to change the direction of our state. Steven Vincent has a plan to replace the politicians who got us into this mess, restore the billions in tax cut giveaways to lobbyist backed corporations, and rebuild Oklahoma's education system, infrastructure, and public health and safety agencies.

https://secure.anedot.com/vincent-for-senate-2017/vincent4senate
---
Wednesday, June 7, 2017 6:35 AM
Ballotpedia is an excellent source of information. Registration is open for one more day, then we find out if there will be more than the six Republicans already registered to run in the primary for Senate in District 45. As of this morning, Steven Vincent is still the lone Democrat. If no other Democrats register to run, Steven will be the Democratic Candidate for Senator.

Putting another Republican in office in Oklahoma is like having a tire blowout on your car, and replacing it with another flat tire. We can't expect anything in Oklahoma to improve if we keep doing the same thing while expecting a different result.

If you can, please donate to the campaign. Whoever wins the Republican nomination, will have nearly unlimited campaign funds from lobbyists, corporate PACS, and their own party.

Our campaign is funded by people and Steven will fight for the people of Oklahoma every day.

Our average online donation is $45.76. Any and every donation helps and is appreciated. Every donation gives us a fighting chance to restore common sense and working class values to the Oklahoma Senate.

https://secure.anedot.com/vincent-for-senate-2017/vincent4senate


---
Saturday, June 3, 2017 6:27 PM
At least one Democrat is campaigning for the seat: Steven Vincent, of Mustang, a dispatcher for the Oklahoma City Police Department for the last 10 years.